I'm sure both you and I could agree that most men have been in a situation where they've seen a woman that they were so attracted to; every vital organ in their body was tingling. Just like any other guy, meeting my ideal woman is very important to me. Because of the demanding nature of my career, my time is very limited. I don't want to meet just anybody but the right kind of girl for me.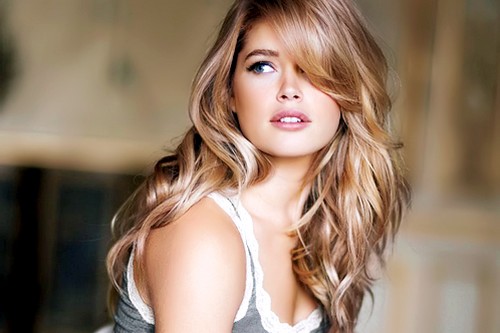 Here's the reality, beautiful women are everywhere: coffee shops, grocery stores, the mall, restaurants and other places that allow human beings.
As a promoter and bartender in my early twenties, I had the opportunity to interact with many interesting people. I learned overtime that most single's expectations were all the same. The nightclub seems to be the spot where most them gathered to try and meet each other All the while knowing that they'll never want to tell the story later in life that they met their partner at the bar.
While the night clubs might be fun for a while, it gets pretty old and tiring eventually. As people grow and mature, their wants and needs evolve with them as well. At some point in their life, the novelty of getting drunk, going to nightclubs, looking for a hook-up wears off. They want something more real and long-lasting.
Most men who don't get a chance to meet a lot of women go for the first girl who would have them. Since they don't know how to create options for themselves, they feel a great need to make it work. Who knows when they'll get to go on another date again?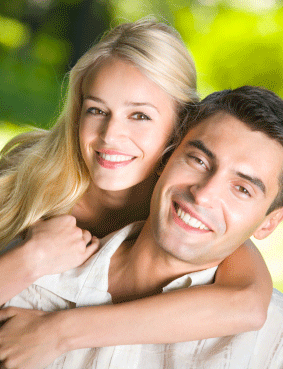 Being in a successful relationship takes a lot of work and effort from both parties. If you want to make it work, you're going to have to put in a lot of time and energy into it. That being said, what does the best way to make sure that you'll get the best return on your investment with regards to dating? How do you find your ideal relationship?
The money you've spent buying and paying for any date doesn't compare to the time you'll waste if it's not with the right person. This is why it's so important to qualify women that you meet and hang out with. You can always earn more money. Wasted time is gone forever and you'll never get it back.
Fact about Females
Women Don't Want To Meet Their Significant Other In a Club
No woman gets out of bed every morning and says to herself, "I hope I don't get approached by a cool guy today." That just doesn't happen. Most of them have the fantasy of being approached by a confident man the way they've seen it in romantic movies. Women desire to be desired. She wants to be swept off her feet.
Where do you get the broom? How do you become that guy?
Why don't most men approach, meet and connect with beautiful women they want to meet? It's simple; they just don't know how. They don't know what to say, they're nervous and they're afraid to be made fun of by their peers. If more guys only knew how to do it effectively, don't you think more would do it?
How often have you passed up the idea of walking up to a girl, striking up a conversation and actually getting her attracted?
Most Common Mistake Men Commit
They Try And Do It on Their Own
I'm sure you've tried to solve this problem on your own. How much time have you invested into reading articles on the Internet, listening to audio and watching videos only to be left exactly where you were when you started? It's frustrating isn't it? If you keep doing what you're doing now, you'll keep getting the same results. Nothing is going to change.
Is that what you really want?
When I first got into dating, I did the same thing you did. I read everything I could online, listened to every audio and watched all the videos that I could grab my hands on. Hours and hours spent studying but I couldn't apply what I learned when it really mattered. I was overwhelmed with the information that I consumed, I felt paralyzed.
Don't you wish there was a resource out there that would cut to the chase and just give you what really matters?
Going through rejection multiple times could be really discouraging. It almost felt like there was no good match for me. Since most of my friends were already starting to get married and build their lives with a significant other, I felt pressured. Wanting to feel loved, accepted, I felt desperate and was willing to do anything. As a result, I ended up dating the first available woman who came my way even though we weren't compatible to begin with. I jumped from one to the other. Not only did those relationships make me unhappy, I found myself exactly where I started and much worse.
The saying "knowledge is power" is actually only half-true. It's when you start implementing what you know that makes a real difference. Applied knowledge is real power. To get real, lasting results, focus on taking action, not just learning theory. This book walks you through the process and provides easy to implement tips to start seeing results almost immediately.
Earlier on in my career, I worked as a dating coach and content writer for Kingpin Social, a dating company based out of Calgary for a few years. I also had the opportunity to be an intern for Nick Hoss, voted number one instructor for Love Systems. Love Systems is the biggest dating company to date.
After helping dozens and dozens of clients with their dating problem in multiple cities, I noticed that there are 2 types of men: the researcher and the action-taker.
2 Types Of Men – Which One Are You?
Researcher
The researcher is the kind of guy who will read everything he could on the topic and not do anything about it. He's content that he has the knowledge. He can recite all the theories but can't apply them to save his life. Because he fears rejection, he becomes comfortable and complacent where he's at; frustrated and single with a lot of dating knowledge in his head.
Action-Taker
The action-taker, on the other hand, is a different breed. These are the kind of men who will take the first idea that makes sense and act immediately. They know that they'll learn more from doing it and making mistakes than just learning about it. Everything is hard before it gets easy and they understand that process. They're in it for the long-haul.
Which one are you?
Your success in dating, let alone in life, will be determined by how fast you can take an idea to execution.
I'm not denying the fact that learning how to attract, engage and connect with beautiful women isn't scary – The Tao of Badass Review. It is, but fear is conquered by action. Sitting down and learning more lines, techniques and routine isn't going to get you anywhere. Not only will this increase your anxiety, you'll also be overwhelmed with information.
You can read reviews as much as you want but the only way you'll learn is by actually doing it.
There Is No Short-Cut – Process, Not Perfection
Don't expect to get this right the first time you try it. I'll be honest; it will take time to make sure you're doing this for the right reason. If you are looking for the magic pill or that perfect line to say, stop reading this right now. This book is not for you. If you happen to have purchased the book, please ask for an immediate refund.
Are you the kind of guy who wants to take control of his situation and doesn't want to remain stagnant? Do you feel like you should be getting more out of your dating and life overall? Are you the kind of guy who wants to live up to his full potential?
Do you desire to be a great man instead of a master manipulator?
If you are, then you're exactly the kind of person I wrote this book for. I want to help you get over your fear and anxiety and start meeting and attracting beautiful women you want to have in your life today.
Don't waste any more time and don't pass up on more opportunity. The next girl you approach might be the one you spend the rest of your life with
If you've caught yourself dead on your tracks in the presence of the woman of your dreams, then Magnetic Messaging eBook is for you – Magnetic Messaging Review. You'll learn how to approach, engage and connect with beautiful women any time, any place in any situation. Also, I'll show you how to do it in a way that's honest, genuine and sincere. No lines and no routines necessary, just a framework that has worked for me and many other single guys out there that I've helped.